Indians begin district hosting Lake View tonight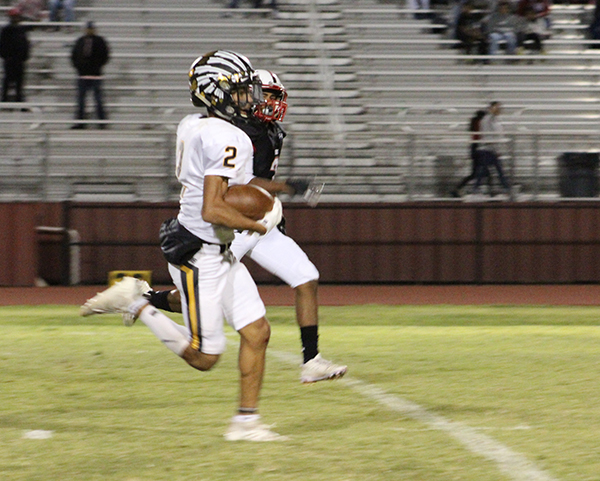 The 5-2 Indian football team begins a whole new season tonight as they host Lake View to begin district play. 
  The Chiefs began the season 3-0 for the first time since the 1980s but have lost the last four games.
  "We must remain focused and understand that the seven games we have played were simply to prepare us for the next three," Coach Ty Palmer said. "Everyone is 0-0 right now, and these are the three that matter."
  Palmer said the defense has been a phenomenal asset to the team with many experienced returning starters one of them being senior linebacker Dylan Stokes, who has led the area in tackles.
  "The defensive line keeps the offensive line off of me," Stokes said. "The secondary helps me to fill holes well and get tackles."
  Senior lineman Jaxon Washington is expected back from concussion protocol while senior quarterback Jarrett Bagwell will play for the first time since his knee injury in the Levelland game.
  "Both Jaxon and Jarrett will be back and have provided a big spark for the team," Palmer said. "They are captains and leaders, and they have done a great job while being injured of leading and trying to help coach."
  Although Bagwell is back, he will have to wear a brace.
  "I'm 100 percent and good as new," Bagwell said. "The knee brace may be a struggle, but I'm ready to win district."
  Junior quarterbacks Cy Cramer and River Powers stepped into Bagwell's shoes for the Brownfield game.
  "Cy and River did a great job of stepping up for the team," Bagwell said. "They played a big role and did what they were asked."
  Powers completed four of 10 passes for 88 yards against Brownfield.
  "Having to fill in was a great experience," Powers said. "The team fought hard, and we were able to come back and get a win over Brownfield."
  As the Indians play Lake View tonight, they are looking for the first leg to a district championship.
  "We must continue to improve," Palmer said. "Fundamentals, staying healthy and keeping up the hard work are our goals for winning district."