MY VIEW: Dear Santa, all I want for Christmas…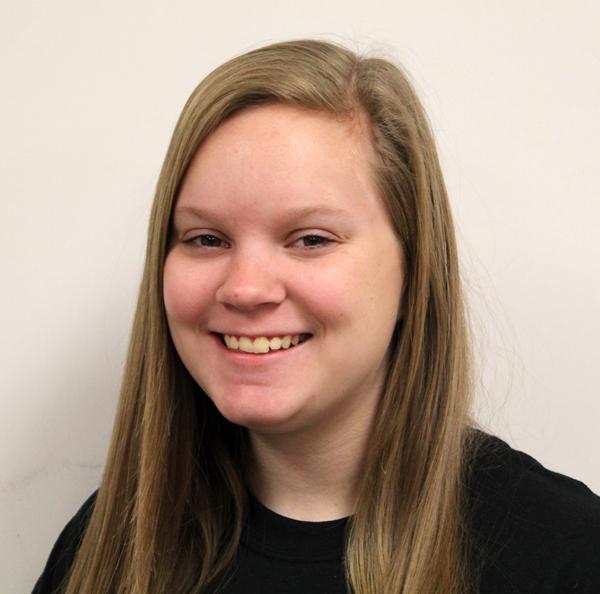 Dear Santa,
I've compiled a wish list for this Christmas season. No worries, Mr. Claus. I'm not asking for anything unrealistic like a fairy-princess-unicorn or an acceptance letter to Hogwarts (although that would be absolutely phenomenal if you could pull that off). I am simply asking for a few things that aren't too far-fetched and would end up benefitting a lot of people. I know you're all about spreading good cheer and the Christmas spirit and I promise every single thing on my list would help you accomplish your goal. So here we go, Santa!
I really like music. Like A LOT. However, music can be rather expensive at $1.29 a song on iTunes, and I can't afford all of the music that I would like to have. I don't want to break the law and download music illegally. I mean, those artists work hard and (most of them) deserve every penny. All I'm asking for is iTunes gift cards. I know you are always looking for something to stuff in my stocking. Leave the candy at the North Pole and stack those gift cards from bottom to top and both of us will wake up on the 25th with a huge grin on our faces.
I know you have a list, and you're checking it twice, and you are going to find out if I'm naughty or nice whether I like it or not. I guess I should explain myself. You know I'm a good girl. We both know it deep down. It's just that when it comes to keeping my room clean, I can't. I don't choose to keep my room looking like it was recently hit by an F5 tornado, but it is simply not in my nature to be tidy. I know this is a problem for all of the forces involved: you, me, and my parents. Don't you worry for one more second though, Santa! I've come up with a brilliant plan to keep everyone happy! Gift me one of your housekeeping elves, and my room will NEVER be messy again. Plus, I promise to take good care of your little elf. I'll feed him, give him a place to sleep, and provide him with unlimited access to Christmas movies.
Since you'll already be sending me one of your housekeeping elves, you might as well send an administrative assistant elf. I'm a senior this year, and senioritis is REAL. It is the most real disease I have yet to encounter. I have college applications and scholarship applications, and on top of that, I still am expected to complete all of my homework and make good grades, and it's a whole lot of expectation, Santa. I'm not looking for your pity. Really, I'm not, but I am hoping for a little pointed-eared friend to do my homework for the next semester. I'm not sure which department you would like to send him from, but you are a smart fellow, Mr. Claus. I am sure you'll figure something out. I place my trust completely in you. If the second elf doesn't work out for some reason, you can always use some of your Santa-magic to convince my teachers not to give me any more work next semester. Whichever solution you choose is fine by me! I'm not the picky type.
As I previously mentioned, I'm going to college next fall, and well, I don't know if you have heard, but college is really, really, really expensive these days. I was just wondering if you could gift me the cost of tuition, room and board this Christmas? I don't want to sound greedy. If you granted this little wish, I would be super appreciative. I promise to still apply for scholarships and grants, but I'm just asking for you to pay off the rest. It's completely up to you if you would rather pay a little bit off each year. Also, I've got two younger sisters, Hannah and Laura, and if it's not too much to ask, they'll need college to be paid for in a couple of years as well… Thanks Santa! You really are the best!
Now this last request is going to be a little tricky, but like I said, you are an intelligent man and will figure it all out. I am sure you are acquainted with this crazy little thing called time. You also obviously know how to work around the clock to deliver all of those presents, and I don't think that would be possible unless you tinkered with the gears a little bit. I think you and I can both agree that time is something we could use a little more of. Simply put, 24 hours is not enough time in the day. I don't think I need much more, but one more hour every day really would be beneficial.
That sums up my wish list for this year. You are such a jolly ole man, and the joy you bring into children's lives all over the world is such an inspiring thing. While I really do want all of those things on my list, all I really need this holiday season is a loving family, a few incredible friends, and a heart full of Christmas cheer. You taught me that. You truly are a remarkable man, one of a kind in all that you do. I may never be able to express the amount of gratitude I have for you, Santa Claus.
Wishing you a jolly holly Christmas,
Sarah Patterson
P.S. If you wouldn't mind at least trying, world peace with a red velvet bow on top would be a nice gift as well.
Leave a Comment