29 musicians earn spots in region choir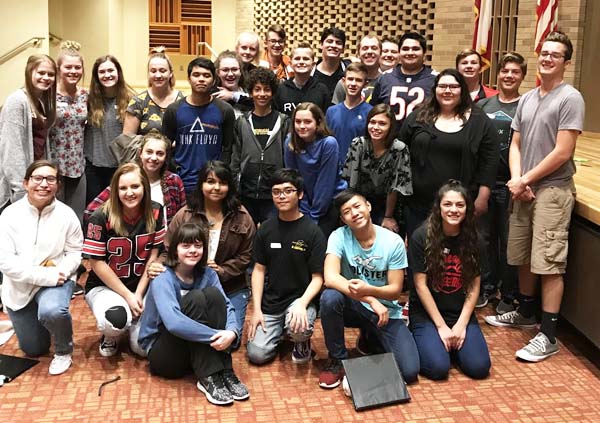 Hang on for a minute...we're trying to find some more stories you might like.
Twenty-nine vocalists took spots in the all-region choir on Oct. 8 at Coronado High School.
They will perform with the all-region choir on Nov. 3 at Coronado High School as well as audition for the all-area choir on Nov. 12 at Coronado.
All-region altos include senior Abigail Avitia Lopez-second chair, junior Jaicen Clark-third chair, sophomore Briana Froese-sixth chair, sophomore Robin Franklin-seventh chair, sophomore Karlissa Rempel-ninth chair, freshman Jazmin Guenther-11th chair and freshman Kataryna Felan-12th chair.
All-region sopranos include junior Haley Blair-fourth chair, sophomore Samantha Gutierrez-sixth chair, sophomore Carrie Quiring-seventh chair, sophomore Janessa Neufeld-ninth chair, junior Erin Lentz-10th chair, sophomore Lisa Klassen-11th chair, freshman Isyss Flores-13th chair and junior Kimberly Froese-14th chair.
All-region tenors include senior Josh Ramirez-fifth chair, sophomore Kaillon Sawatsky-seventh chair, freshman Dylan Banman-10th chair, freshman Cason Johnson-11th chair, freshman Bijan Kantar-12th chair and sophomore Anthony Tran-14th chair.
All-region basses include senior Austin Shortes-second chair, sophomore Moises Ybaben Burciaga-third chair, freshman Stanley Martens-sixth chair, senior Jesus Bustamante-seventh chair, senior Aaron Edwards-ninth chair, freshman Jordan Neufeld-11th chair, senior Dillon Gutierrez-12th chair and freshman Eli Call-13th chair.