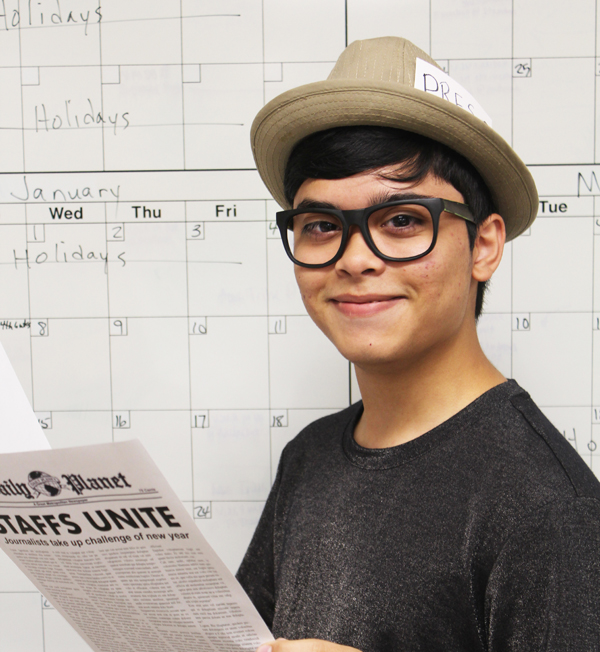 My philosophy of life is to always have honesty, respect, and integrity.
My superpower is the passion I have in using my voice to entertain and touch people through music.
My kryptonite is the diffidence that sometimes traps me into silence and awkwardness.
My favorite fictional hero is Spiderman because he is young and free and learning to become a stronger help for people.
My real-life hero is my mother who was the one who inspired me to use my passion to touch people.
I am a student council officer, and I'll be there for any student who needs a friend or some help through high school.
Moises Ybaben Burciaga, Videographer
May 21, 2020

The BEAT Special Report: Dealing with social distancing

(Media)

Apr 17, 2020

Public Service Announcement: WASH YOUR HANDS

(Media)

Feb 14, 2020

MY VIEW: My parents teach lessons in real love

(Story)

Feb 06, 2020

Science project starts grass fire

(Media)