MY VIEW: My anticipation for Olympics builds as opening ceremony approaches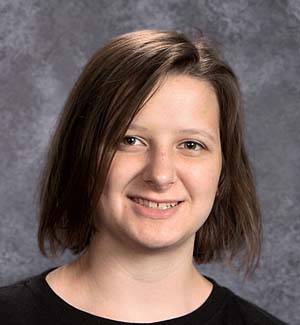 Hang on for a minute...we're trying to find some more stories you might like.
I remember my first Olympic viewing experience very clearly. Young, awkward 13-year-old Anna was at home one night when my mother decided she wanted to watch the 2014 Winter Olympics held in Russia. I was bored, and had zero experience with athletic events like this, so I decided to watch.
The opening ceremonies captivated me from start to finish, making my excitement build for the events to come. The next few days, I had the Olympics on every afternoon even if the other members of my family didn't want to watch. I didn't care though, I was too invested in the whole thing.
The figure skating was my definite favorite out of all of the events. The skaters made me envious–graceful, practiced and elegant–they encompassed everything I am not. I remember cheering for Kim Yuna, Gracie Gold and Adelina Sotnikova, not really caring where they came from but appreciating how good they were.
After those two weeks, I was hooked. I watched previous Olympic events, learned the names of different athletes, and anticipated the 2016 Summer Olympics in Rio.
The swimming and diving were my favorite events, even though I watched the entire games gleefully. As someone who had been a swimmer, I understood the event more than the others. The diving was excellent. China's Shi Tingmao was unbelievable. Zero splash, I swear. Everyone else had this higher-edged splash, but she always got a perfect entry. I cheered for her throughout the entire diving competition. I also got super excited when the American women got a sweep in the 100-meter hurdles.
Now I eagerly await next week's start of the Winter Olympics in Pyeongchang, South Korea. There's something so great about the Olympics, something that gets me pumped up and on the edge of my seat. I don't know if other average teenagers get that excited for it. Even if they don't, I have a deep appreciation for everything the Olympics represent. I'll be watching the whole thing starting next Friday; that's for sure.