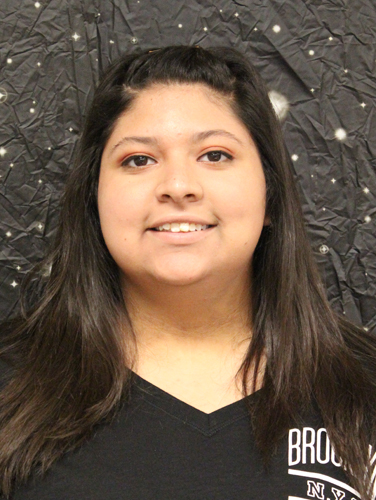 I still don't think that writing about yourself is easy.
I am an advanced photographer. I have been a photographer for two years now.
I am a senior this year, and after high school I plan to go to college (that's all I've got for my future so far). I am a family person. I love to be around my family, and I will try my best to help however I need to.
My all time favorite candy is Skittles.
Triniti Mojica, Photo Editor
Feb 08, 2018

Division 1 recruit deals with wrist surgery on way to NCAA and military

(Media)

Dec 08, 2017

District coaches vote for 2-4A football honors

(Media)

Nov 17, 2017

Maidens to play in Sundown tonight

(Media)

Nov 17, 2017

Indians defeat Dalhart for bi-district title

(Media)

Nov 13, 2017

FUN FOR FUNDS: Annual game supports chemotherapy patients

(Media)

Sep 29, 2017

Indians begin district in Monahans tonight

(Media)

Sep 29, 2017

Tennis to host Shallowater tomorrow

(Media)

Sep 24, 2017

Indians defeat Snyder in preseason match up

(Media)

Dec 16, 2016

Indians play in Big Spring tonight

(Media)

Dec 12, 2016

PLAYING IN DECEMBER: Indians cap season with historic run

(Media)

Nov 21, 2016

Indians advance to region quarterfinals versus Monahans

(Media)

Nov 14, 2016

Indians to face Iowa Park in area football round

(Media)

Nov 07, 2016

NHS raises $2,000 with powder puff game

(Media)

Sep 23, 2016

Freshman (Black) move record to 5-0

(Media)