Maidens to play in Sundown tonight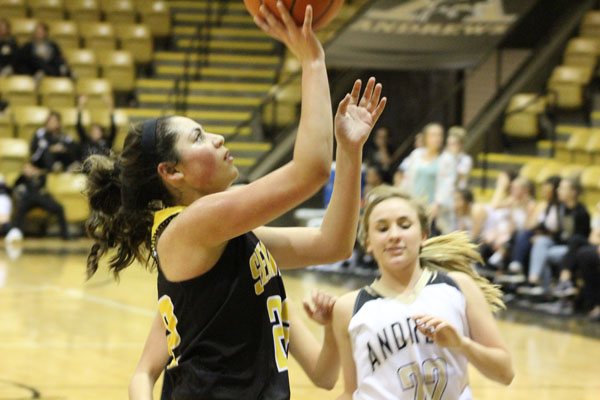 Hang on for a minute...we're trying to find some more stories you might like.
The Maiden basketball team will take on the Roughettes in Sundown tonight.
The Maidens took their record to 3-0, beating Andrews, 90-38, on Nov. 14.
Junior guard Taylor Harvey led the Maidens with 27 points.
"We are bonding and feeling more like a team," Harvey said. "As a team we are doing better than we did last year, and we are focused on winning district."
Senior post Ashlea Pool is determined to make her final year her best while working to make it out of district and into the playoffs.
"Last year was negative, but this year we feel more positive and confident," Pool said. "We are not going to repeat last year. Our goal is to make it to playoffs and win district."
Last year the Maidens struggled, after graduating six seniors, but this year they are older and more experienced.
"I'm really proud of their effort," Coach Leland Bearden said. "I'm excited to see the amount of intensity they're playing with."
Freshman forward Bretlei Dominguez adds an extra spark of offense to the Maidens.
"Bretlei Dominguez is a much better than I expected," senior post Ashlea Pool said. "She is a great asset to our team."
Rather than focusing on the downfalls of last year's 10-21 season, the Maidens reflect on how they could improve and learn from it.
"As a team we are working on our faults and improving on our effort," Harvey said. "The main points we need to work hard on are hustling and our defense."