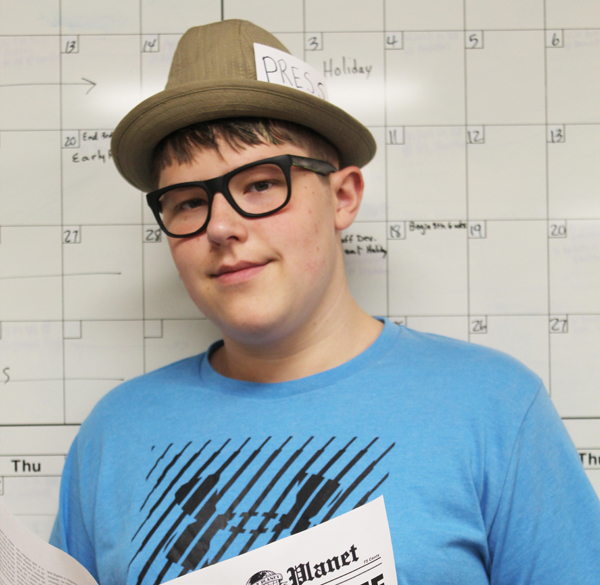 I'm honored that you willingly chose to read my bio. Perhaps you were expecting something wacky and unexpected, and while I can't exactly deliver on that, I can entertain you with an interesting take on life.
My philosophy on life is that it's important to look at things through the perspective of another being. There's an abundance of folks in the current day who think the Earth rotates on its axis due to his or her mere presence. This is a product of their unwillingness to look at situations from another person's perspective, inconsiderate of their feelings. Next time you feel upset, angry, nervous, or any other negative emotion, consider your current situation from another's perspective. Did that person you're angry at really mean to upset you or was he or she just not choosing his or her words carefully and unintentionally provoked you? Did that person you're upset with intentionally make you distressed, or was he or she trying to help? Is the problem you're nervous about actually meaningful to anyone else? This kind of thinking and philosophy promotes being open-minded and helps one understand his or her peers and the world on a greater level.
While I have many "real-life" heroes, I won't immediately go to someone like my parents or my best friend. Instead, I'll consider another hero in my life--my cat. This might seem strange, but it ties into my earlier points. Think about the perspective of a cat--it is unbothered by the world's major problems, yet worries about them when it is necessary. It solves its problems efficiently despite what hinders it and views the world in an entirely different way than your average human. It observes our universe in a way that's understanding and accepting of it. Knowing that I respect my cat and view her kindness and perspective as heroic, in some manner.
If I had a superpower, it would be my character. Many people comment that I'm exceedingly polite, forgiving, and well-mannered. Sadly, I also have kryptonite that counters my superpower--my introverted nature. Although I enjoy public speaking and holding conversations with my friends, I've noticed that I have trouble speaking to those I don't know, and I have difficulty making new friends. Being introverted isn't all too bad, but for some situations, it definitely is my greatest weakness.
After all that philosophical discussion, I'm ready to lighten up a little. I'm a junior, and this is technically my third year in a journalism class. You can expect to see my "handsome" face on The BEAT, where you can enjoy either my fantastic editing or manly deep voice... I'm not sure what I'll be assigned to, but I'm serious about the deep voice part. I scare my entire family when I laugh. This year my parents bought a Jetski, and so I've been enjoying taking it out to the lake and zipping across the water. I've also been enjoying this year with my new cat, Catrick Swayze (affectionally nicknamed Bub-bubs), who is one year old, and still a kitten, and will continue being a kitten for one more year. He's a Ragdoll-Maine Coon mix, and he just doesn't stop growing. When you hold him, despite how he's feeling, he goes limp in your arms and lies there, so the term Ragdoll definitely makes sense. If you couldn't tell from my past articles, I also play quite a few video games. I'm definitely thinking positively this school year, and I'm ready to have a good time!
Bradley Everett, Op-Ed Editor/Staff Writer/Videographer
Nov 11, 2020

I'M JUST SAYING: New PlayStation hits stores on Nov. 12

(Story)

Oct 27, 2020

MASKING MENTAL HEALTH: Pandemic brings emotional issues to forefront

(Story)

May 08, 2020

I'M JUST SAYING: Pandemic brings out some positives

(Story)

Apr 17, 2020

I'M JUST SAYING: Social distancing brings us closer together

(Story)

Dec 16, 2019

I'M JUST SAYING: Family memories make holidays

(Story)

Oct 23, 2019

I'M JUST SAYING: Dangers deter driving for now, maybe forever

(Story)

Mar 26, 2019

I'M JUST SAYING: Independence comes from teamwork

(Story)

Feb 01, 2019

I'M JUST SAYING: Sifting through gaming options as a student of digital world

(Story)

Dec 10, 2018

I'M JUST SAYING: Eternal struggle–cats versus dogs

(Story)

Oct 23, 2018

I'M JUST SAYING: I've got some peeves over language

(Story)