Indians to take on Shallowater at home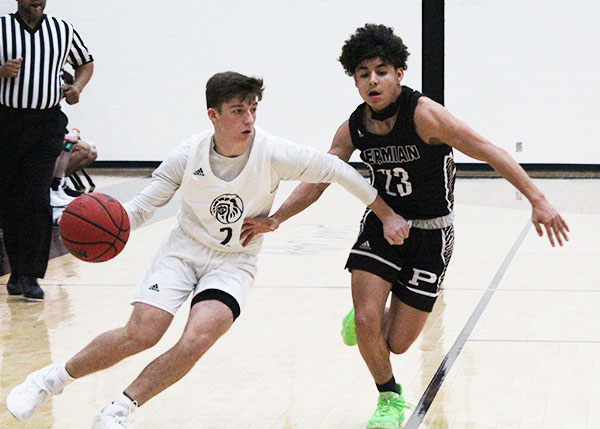 The Indian basketball team is 6-4 as it faces the Shallowater Mustangs tonight in preseason play at home. 
  "I think we're maturing as a team considering that a lot of us played football this year, and we didn't get that extra time that everybody else did in the off season," senior guard Eli Beard said. "The thing that we've been trying to get better at is playing every game like it's our last because it could really be."
  The Indians have played all 6A teams this month. Their last three games included a 74-45 win over the Permian Panthers, an 86-60 win over the Midland High Bulldogs and an 84-73 loss to the Palo Duro Dons.
  "When playing all of these bigger teams, you learn to play at a higher level," Coach David Williams said. "We do this so that when we start playing 4A teams again, we will be used to bigger and faster people than them."
  The pandemic has changed the season.
  "Covid has affected our season in a dramatic way by having to wear masks to games, canceling tournaments, and often times we don't get a locker room at away games," senior guard Kross Carter said. "Our team has done a great job of overcoming all of those circumstances."
  District play for the Indians will start on Jan. 12. Beard said their biggest competition is the Indian team itself.
  "Our biggest competition in the district to me is ourselves," Beard said. "Even when we play a bad team, we can't play down to the level of competition. We have to be focused at all times."
  With district just around the corner, Williams is getting his team in the right mindset.
  "Greenwood will be pretty good this year," Williams said. "We don't need to take games for granted if we are wanting to get past the regional tournament. We need to be in the right mindset and ready all the time."
  Game time for the Indians at home against the Mustangs today is 5 p.m.