Freshman Maidens take down Estacado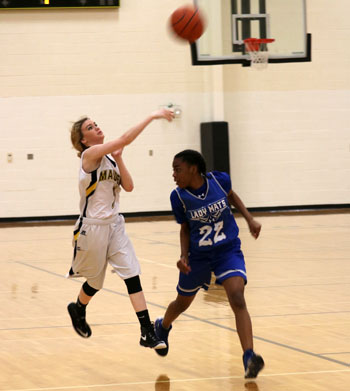 Hang on for a minute...we're trying to find some more stories you might like.
The freshman Maiden basketball team will go up against Brownfield tonight.
The Maidens defeated Estacado, 35-26, on Jan. 24, taking their record to 7-4 overall and 4-1 in district.
"Siria Martinez was our high scorer and our high rebounder," Coach Lauren Reynolds said.