Senior makes his own masks on 3D printer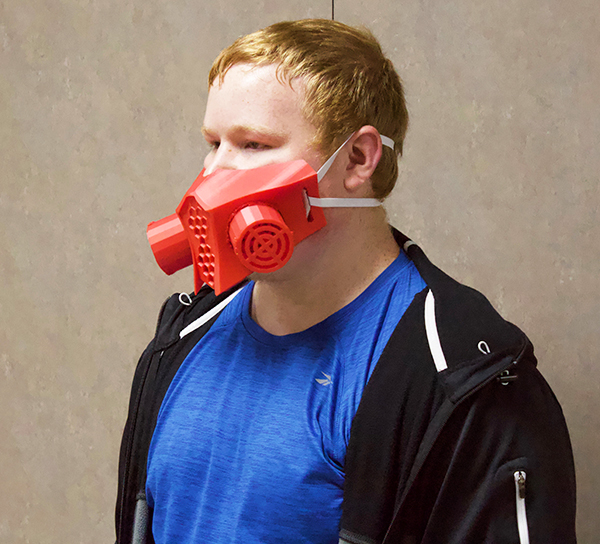 One senior rejected regular cloth or paper masks for something different. Senior Justin Knelsen makes his own masks with a 3D printer during the pandemic. 
  "I made it because I didn't want an ordinary mask," Knelsen said. "A basic mask is boring." 
  Knelsen heard of a college student who had made similar masks and decided he would make his own. It took him 13 hours to print his first mask. He liked it so well, he decided he could sell them.
  "I have about seven masks that I'm trying to sell," Knelsen said. "They are $10 a piece and also have a filter on the inside."
  Knelsen built a fan into his own mask to ensure his comfort.
  "The fan keeps me cool," Knelsen said. "I like wearing this mask because it gives me a sense of personality through my mask."
  Knelsen started making masks with his 3D printer when the outbreak began. 
  "I saw mask making as an alternative," Knelsen said. "I didn't have to go out and worry about people having the same mask as me." 
  The project provieded an outlet during quarantine months.  
  "When this pandemic started, I didn't have anything to do in my free time," Knelsen said. "My 3D printer gave me a sense of sanity while we were unable to come to school."