SkillsUSA group honors veterans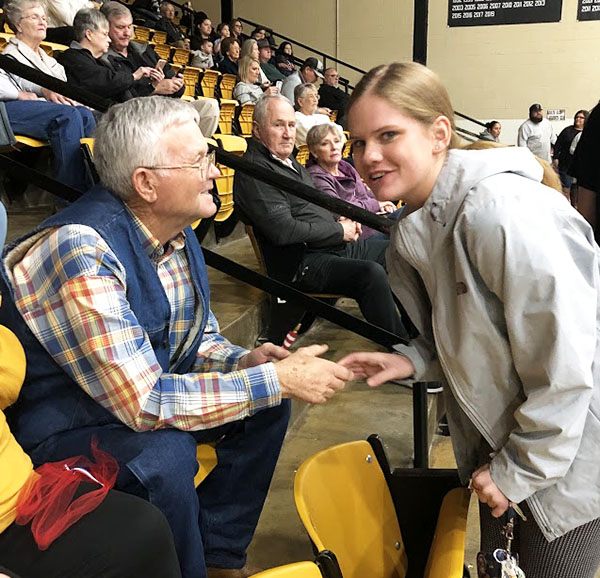 The SkillsUSA Culinary group honored veterans at five home basketball games during January and February as part of its Patriotic Citizenship Project.
Seniors Lisa Rempel, Evalin Friesen, Rita Klassen, Bianca Galvan and Katy Beth Lashaway worked with the local Veterans Service Office to promote and encourage patriotism in the community and student body.
They took turns greeting a veteran prior to each basketball game, escorting them to the seat of honor. The veteran was then honored at halftime, given an American flag and thank you letters as recognition.