SkillsUSA holds tea party promotion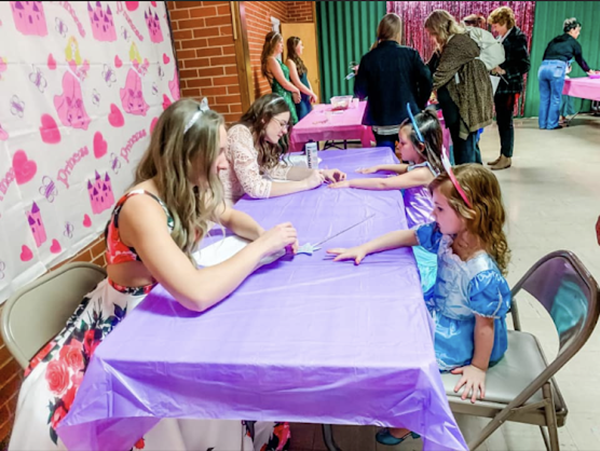 The SkillsUSA Culinary members held a Princess Tea Party for 35 girls and their parents on Jan. 23 at First United Methodist Church.
The SkillsUSA members wore prom dresses for the event that sold out of tickets in 30 hours.
The event was a promotional project for the SkillsUSA chapter and included events such as cupcake decorating, necklace making, nail painting, wand decorating, wish making and coloring. The "princesses" were also taught to wave like a princess and use a tea party area. Each child received bubbles and a crown.