People must be taught to love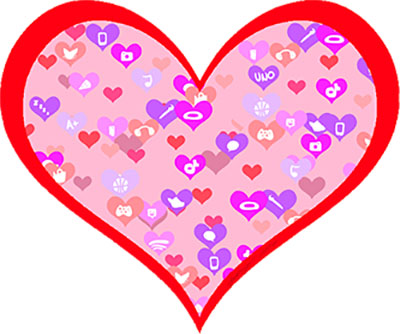 No one is born knowing how to love. They must be taught to love. 
  "A baby does experience emotions and is in need of feedback from the parents," parentling expert Naomi Aldort said on her Parenting With Love website."From what they 'mirror' back to her, she develops a picture of who she is." 
  Psychiatrist Bruce D. Perry and award-winning science journalist Maia Szalavitz explain in their book Born For Love: Why Empathy Is Essential–and Endangered that babies' cling to fingers of adults because their brains are seeking an intimate connection.
  This is evidence that babies crave that connection and that it is needed in young minds just like it is in adults.
  Melanie Klein, a psychoanalyst, studied how children learned about relationships from their parental upbringing. She said that infants don't realize that parents are separate people, instead viewing them as one character.
  At the age of four infants are able to decide if they love or hate a parent, Klein said, because they begin to think of them as "good parent" or "bad parent". 
  This research supports the theory that parents who don't show infants and toddlers love, forever influence that child's ability to love others.
  For instance, a baby who was abused by parents for the first years of his life might not let anyone hold him or might scream whenever touched by others. Studies show that children who were abused often become abusers and the cycle continues. A baby must have the touch of a loving caregiver to establish a bond.
  Studies have shown that a baby who does not have the pressure on them to succeed balanced with affection has higher levels of stress as it grows up. 
  Old-school relationships like meeting the parents and talking face to face have given way to worrying about who posted what on Instagram. Generations fail to be educated on how to love. Teens associate likes on a screen to love. The fragile in-and-out nature of relationships fail to give children good examples of loving, long-lasting relationships, so they have trust issues. For example, a middle school student in a relationship may insist on holding a partner's phone during school because he or she doesn't trust the other not to text someone else.
  Young adults accept affection through compliments rather than actions. Love becomes a superficial looks-over-substance mentality.
  According to therapist and relationship expert Kyle Carney in an article in Harvard Political Review, "The media displays dysfunctional, jealous relationships or unrealistic happiness."
 Altough teens and adults do not often have great examples of what a happy relationship is due to a divorce rate of almost 50 percent, and learning how to love from movies, social media and other platforms are not always great resources of healthy loving. 
  One expert suggested that love education was just as crucial as sex education to teach people how to put themselves in other's shoes, be open to vulnerabiltiy and develop emotional confidence. Love education might teach people how to treat one another the right way and how to maintain relationships with sincere love.
Leave a Comment