Tenor takes spot in top mixed group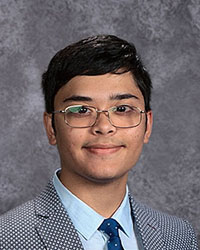 Junior Moises Ybaben Burciaga will perform in the all-state small school mixed choir tomorrow evening at the San Antonio Convention Center. 
   Ybaben Burciaga took third chair tenor in all-state tryouts in January. 
  "I'm not a bass anymore," Ybaben Burciaga said. "I changed to tenor. I'm more confident now. I wasn't a true bass before and tenor really let me show that part of me."
  Choir Director Eric Hindman has been working with Ybaben Burciaga for five years.
  "He's grown a lot," Hindman said. "I don't know if I've had a student who's practiced as much as he has. His work ethic has made him expand at a rapid rate. His confidence has grown. He tries to go to the next level every day."
  Ybaben Burciaga has been rehearsing in San Antonio this week with a guest conductor in preparation for the concert tomorrow.