One-act play advances out of district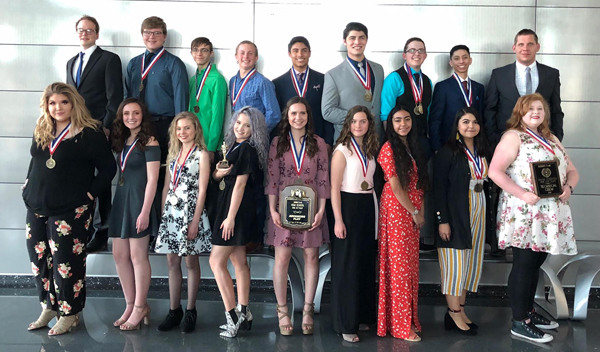 The one-act play, Ugly Lies the Bone, advanced to bi-district on March 19 with senior Phiona Hiebert as best actress for her portrayal of Jess, a soldier home from Afghanistan suffering from post traumatic stress syndrome.
All-star cast included senior Dylan Gutierrez and junior Bryce Lopez. Junior Grace Emig was honorable mention cast.
The technical crew was named outstanding, while junior Nathan Gates was named to all-star crew.
Bi-district will be held in El Paso on March 28.