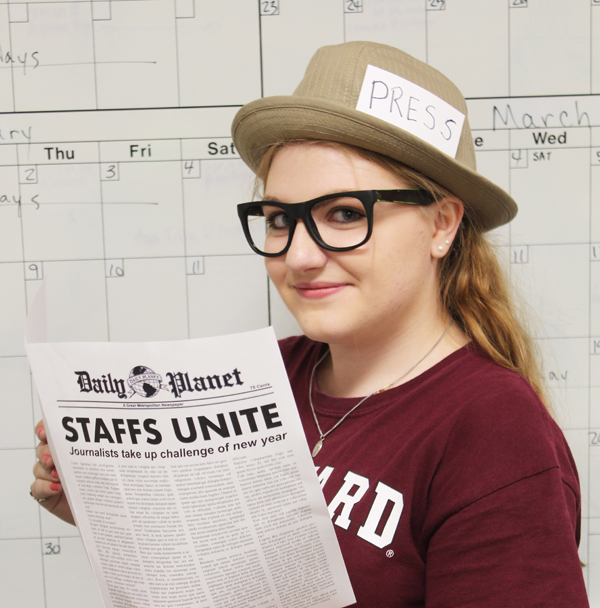 My philosophy of life is that if you want something, don't let anything stop you. Life is so short so live, don't just exist.
My superpower, I would say, is probably perseverance because no matter what happens, I will fight my hardest and get back up.
My kryptonite is mostly likely my stubbornness because when I set my mind to it, I intend to succeed.
My favorite fictional hero is Wonder Woman because I love mythology, and Wonder Woman actually has a lot to do with Greek mythology. Plus, she is the major female superhero in the DC universe, not to mention her powers are awesome, and I would love to have them.
On the subject of my favorite real-life superhero is Emma Watson, not because of her
Harry Potter
movies but because she is very politically and socially aware and is a social rights activist who is trying to make progress in today's world.
Just a few fun facts about m--I'm one of the biggest book nerd to ever exist. My favorite color is dark purple, and my favorite flowers are roses and sunflowers.
The End.
Ainslee Harvey, Staff Writer/Artist
Dec 09, 2020

Honor society finds new fundraiser due to pandemic

(Story)

Nov 09, 2020

MY VIEW: What I wish people knew about heart patients

(Story)

Feb 14, 2020

Students talk about experiences with relationships

(Story)

Jan 21, 2020

Aqua Tribe sends six to regionals, Proffer breaks record again

(Story)

Dec 16, 2019

Aqua Tribe winds down preseason

(Story)

Oct 22, 2019

Tennis Tribe takes historic district win to area round

(Story)

Oct 17, 2019

Tennis team advances to area

(Story)