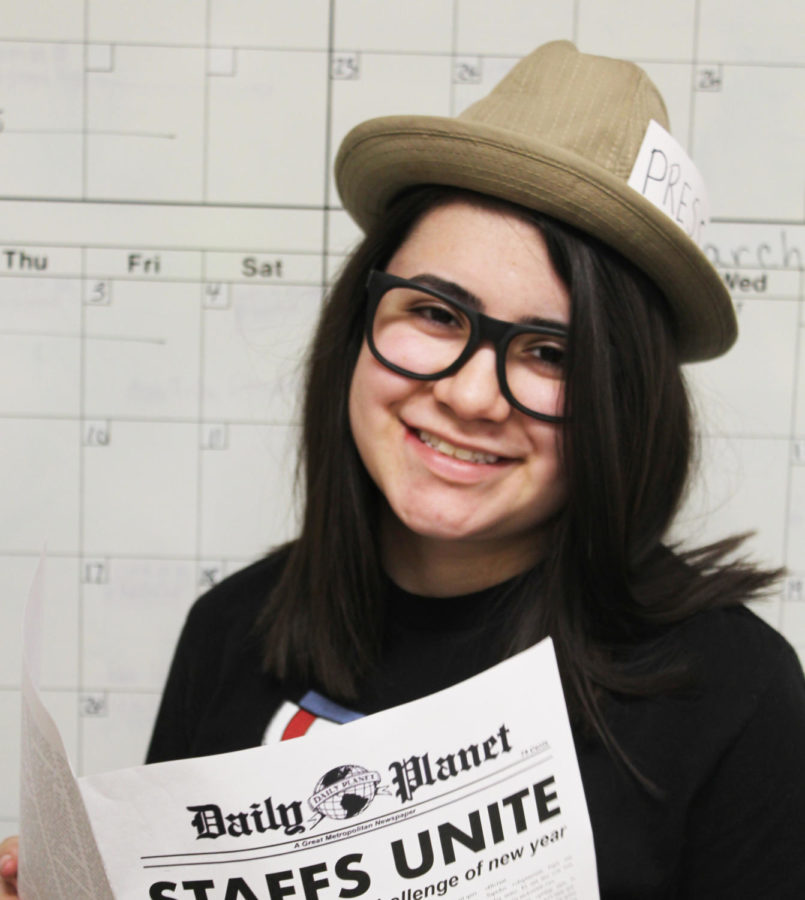 "I'm really happy that something can make me feel sad. It's like, it makes me feel alive. It makes me feel human. The only way I can feel sad now is if I felt something really good before. So, I have to take the bad with the good." -- Butters Stotch (South Park)
I personally believe that I have a superpower...which is my art. Sure! Other people can draw, but no one can draw like me! I love my art, and I'm always proud of it! Everyone's got kryptonite, and mine is my social anxiety. It's so weird! I can play VRChat every day on my Oculus and talk to so many people, yet when it comes to real-life. It becomes so much harder??? I swear I don't even know about it myself. Don't ask me about it, I'll stress.
Hm. Well, for my favorite superhero. I've gotta admit, there's a part of me that wants to say Iron Man or Spiderman, yet, my favorite is Ant-Man. I'm not a big fan of hardcore serious superheroes, but Scott is in between of serious and funny. He's serious when he needs to be, but he's funny when the situations are tense. Plus, he's great at sucker punching Leviathans.
My real-life heroes in my life are my parents. They are so great at listening to me and making sure that I'm happy. Most people don't want their parents hovering over their shoulders, but to me, that makes me feel safe. It's nice having someone to talk to about things.
Ready for two totally random facts?
1. I used to play Fortnite, then I started playing Minecraft again (Xbox is the superior console, don't @ me)... I legit went from a game that came out in 2017 to a game released in 2009. Wack.
2. My favorite TV show and video game are South Park. I don't even remember when I first started watching it (Thanks, Dad!). It's so funny and just my type of comedy. Have you read this far? Wow...That's pretty neat. Thanks, fam.
Sydney Gonzales, Artist/Staff Writer/Video Editor
Oct 24, 2020

GAME ON: Game that once fizzled now sizzles

(Story)

Oct 02, 2020

The BEAT broadcast: October 2, 2020

(Media)

Mar 12, 2020

SOUNDBITE: Nation's top movie is worth hype

(Story)

Mar 04, 2020

OUR VIEW: Basic precautions can prevent infection

(Media)

Mar 04, 2020

As coronavirus spreads to Texas, expert explains what to do

(Story)

Feb 07, 2020

The BEAT–February 7, 2020

(Media)

Jan 10, 2020

MY VIEW: Social anxiety doesn't have to rule your life

(Story)

Dec 18, 2019

The BEAT broadcast for December 18, 2019

(Media)

Nov 30, 2019

WHAT'S ON: Disney+ rates A-plus for viewers

(Story)

Nov 08, 2019

The BEAT Broadcast (Nov. 8, 2019)

(Media)

Oct 21, 2019

SOUNDBITE: Disney shows softer side of evil

(Story)

Oct 07, 2019

HOMECOMING 2019: Booster Club and student council sponsor events all week

(Media)

Dec 07, 2018

OUR VIEW: Good will should not be selective

(Media)