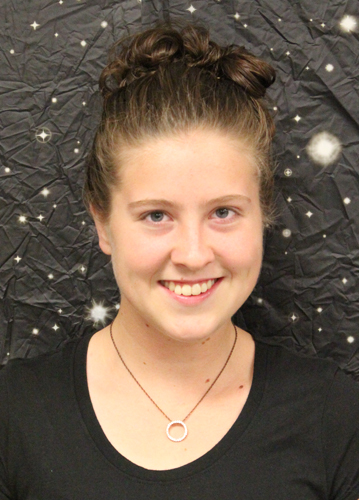 Привет, сверстники.
Hello peers! By the way that was Russian.
First, I am a sophomore, and this is my first year as part of the staff, working on the academic section.
I wasn't really sure what all the branches of journalism were, but I would like to pursue the art of photography because I think it will be beneficial to me for my future plans.
I have been exposed to many different languages for most my life: high and low German, Russian, and Spanish, which have all derived from my ancestors.
With the knowledge that I gain in journalism, I'm confident that it will help me in my pursuit to travel to world.
Cassey Thiessen, Staff Writer
Apr 05, 2018

Maiden softball undefeated in district with Levelland on Friday

(Media)

Jan 30, 2018

JV gold Indians dominates Denver City by 50

(Story)

Jan 30, 2018

Indian JV black defeats Mustangs

(Story)

Nov 15, 2017

JV Maidens move to 3-0 after Andrews victory

(Story)

Nov 15, 2017

Freshman Maiden basketball defeats Andrews in first game

(Story)

Sep 29, 2017

JV black volleyball stays undefeated in district play

(Story)