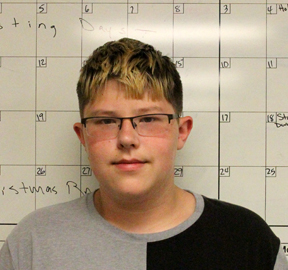 I consider myself to be a man of many talents. I'm a professional cat dad, professional support main, and a professional eater of the weirdest items on a restaurant's menu. I'm an 80's rock fan, and I believe every dog is a good dog, and shame on anyone who thinks otherwise. If you're looking for someone who's so geeky that he believes Mewtwo is one of the most inspirational figures in history, you've found the right guy.
One of my most favorite activities is writing, which is why I was so drawn to journalism. I find it difficult to express my feelings and emotions in real life, but when I write, it's like they all flow out. Most of what I write is fictional, but when I'm able to apply my own thoughts and experiences to them, they become as real as those vicious tigers that I hear running around my house at night. Actually, on second thought, those are probably just my three cats, but my point still stands.
I'm looking forward to a rather interesting school year. This year I'm planning on getting more involved in the school, and I hope it goes well!
Bradley Everett, Staff Writer
Mar 26, 2019

I'M JUST SAYING: Independence comes from teamwork

(Story)

Feb 01, 2019

I'M JUST SAYING: Sifting through gaming options as a student of digital world

(Story)

Dec 10, 2018

I'M JUST SAYING: Eternal struggle–cats versus dogs

(Story)

Oct 23, 2018

I'M JUST SAYING: I've got some peeves over language

(Story)