Seven Indians advance to region powerlifting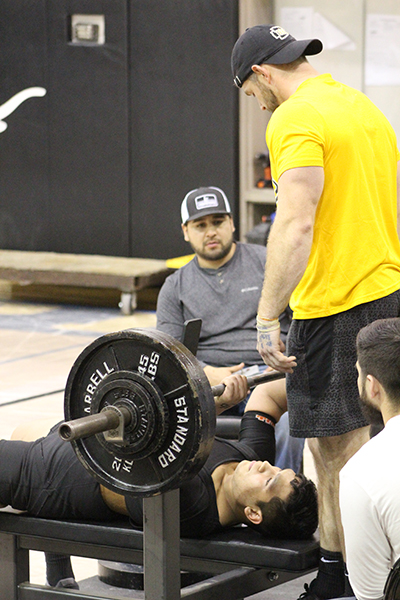 Seven Indian powerlifters advanced to the region meet in Sundown on March 13.
The lifters had to be in the top 12 in the region in their weight classes to advance.
In the 165-pound division, senior Devin Doerksen advanced in the fifth position, while junior Gabriel Zubiate advanced in 10th and senior Aaron Salazar in 11th.
Senior Damon Casarez advanced in the 198-pound division in the seventh position.
Junior Irvin Delgado advanced in the ninth position in the 242-pound division.
Junior Caleb Alexander advanced in the ninth position in the 275-pound division.
Senior Kwinton Jennings Torres advanced in the super heavyweight division in fourth position.