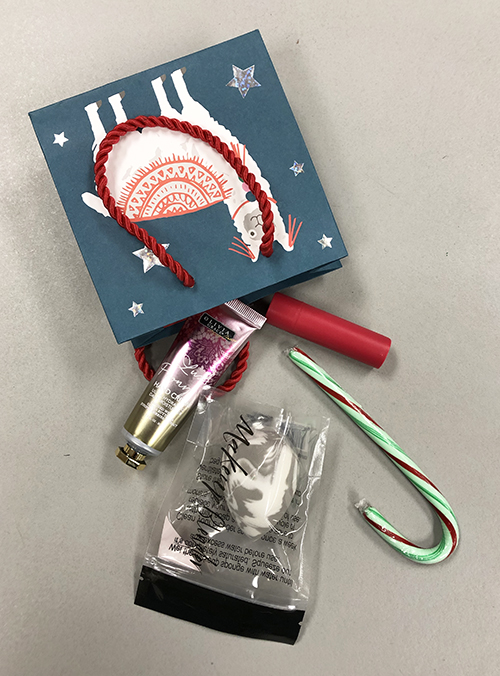 With the holidays upon us, the fear of people feeling left out is nerve racking. Not only do the holidays consume money, but they are also a time for people to make rash decisions on gift giving.
   My solution to this problem is simple. Usually around the holidays I only get my inner circle of friends big gifts, and people that I talk to on a regular basis get smaller gifts. This not only saves me money but also saves a great amount of effort. 
  For bigger gifts, I like to use the delights of Amazon. Considering this sly pandemic we are experiencing, I chose to shop online to keep other people's germs away from me and mine away from them. Shopping online has made it easier for me to buy items that are hard to get in store due to high demand. 
  Now from an in-person shopping standpoint, stores like Walmart or even more expensive venues have variety packs or even advent calendars of smaller gifts that can be divided up and gathered into little gift bags. Going shopping in person is a lot more nerve racking than online. If you plan to go shopping in person, be ready to speed walk to the items of your choice because they'll be gone in minutes. 
  This year I shopped at Ulta and bought one $25 box of sheet masks and a variety pack of make up sponges to divide among my friends. When it comes to skin care items, I like to go in person to ensure I know what my friends are putting on their faces. To top it off, I went to Walmart and grabbed the biggest bag of candy I could. This candy would also be used for some of my Secret Santa gifts. 
  Overall, I like shopping online more than I do in person, I'm no bah humbug during the holidays, but if I have to speed walk to another gift I might lose it.