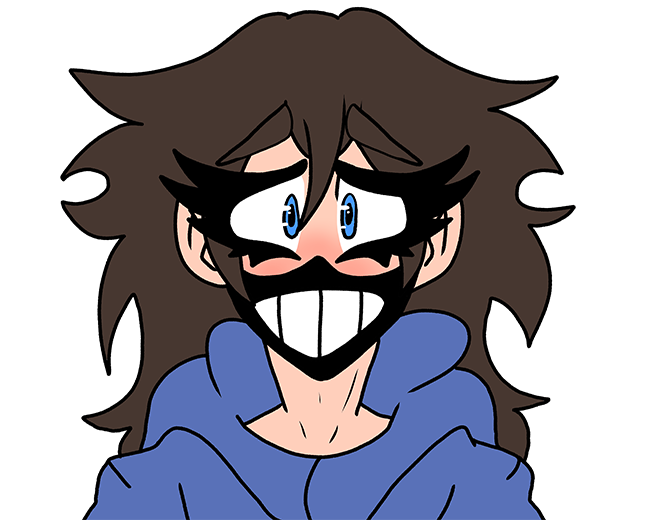 The COVID-19 pandemic has caused an enormous amount of damage to the lives of everyday people. One side effect of the pandemic that people are often afraid to speak about is its effects on mental health, which often becomes a hidden personal battle brewing within the minds of students. The decision to discuss the emotional side effect is a tough one to make but  will open up opportunities to solve these problems and allow individuals to heal.
 The pandemic wreaked havoc on the mental health and joy of students. School routines which were an integral part of student life, motivating students to work and enjoy various activities, were decimated. When the sudden switch to mandatory distance learning was made in the spring, the shift in routine adversely affected daily lives and mental health. Traditions that students were looking forward to, such as prom and senior review, were canceled at the last minute, putting a dent into their motivation. The cancellation of extracurricular activities and sports gave students little to look forward to as well.
  "As a senior I was hurting due to the fact everything was being taken from us seniors," 2020 graduate Andrew Alaniz said. "Prom, senior walk, senior lock-in– you know, everything that seniors get to do we missed out on. It hurt because I won't get to experience those things, and I wasn't able to finish my track season."
 This was accompanied by students having to face new challenges as they locked down within their homes. Students became isolated from their friends and peers, resulting in a great sense of loneliness. Alongside this, students had to attempt to cope with the introduction of online classes conducted through Zoom and Google Classroom. This new system of receiving and completing work piled stress and anxiety upon students, making their life more difficult during the pandemic. 
  "It was harder to get assignments and contact teachers," junior Jenny Klassen said. 
  Senior Ivan Mendoza said that he didn't like the idea of working from home and lost motivation.
  "I lost motivation, I didn't like the idea of working from home," senior Ivan Mendoza said. 
  For some, this loss of motivation has carried on well into the new school year. 
  The transition back to in-person learning should have remedied most of these problems, but for some students, there are still challenges to be had in dealing with the school's new protocols. All students and teachers are required to wear protective face masks or face shields in order to attend class. While this system ultimately protects students and teachers, there are still those who find issues with wearing masks all day. 
  "I hate it," senior Payton Perez said. "It makes me crabby because I can't breathe." 
  Other changes in school routine have challenged students as well, such as the introduction of one-way hallways and glass shields on tables. 
 Students and their parents experienced anxiety at the prospect of coming back to in-person learning. 
  "I missed school because it was it was pretty hard online," senior Montana Morales said. "My mom wanted me to stay home because she is diabetic and has asthma, but it was my senior year. I didn't want to miss out on anything."
  The potential risk of catching COVID-19 in public was a driving factor of student anxiety, especially as cases continue to be reported.
 The Center for Disease Control and Prevention's website states that it is ordinary for a pandemic to cause stress for everyone involved, including students, and everybody handles stress differently. 
  The CDC recommends learning about the disease and learning what to do in case a person gets sick, as well as knowing where one to get treatment. Standard stress relief techniques, such as unwinding through relaxing activities and turning off the news, can help as well. 
  "I thought I had COVID because my cousin had it," senior Destiny Rodriguez said. "I was anxious because I didn't want to give anybody else COVID. I was relieved that I tested negative. I didn't like quarantine in the spring. It made me depressed."
  Connecting with others can be a great way for students to handle anxiety. If a person has worries or depression relating to the pandemic, they can connect with somebody they trust, whether that be a teacher or a counselor. Voicing one's concerns will not only help reduce anxiety, but will also inform others on what they can do to help.
  This current school year is completely unprecedented, and the effects on the mental health and motivation of students will continue to overload them. While this may be overwhelming, handling these issues is as simple as speaking out to those who care and wish to help. Protective face masks will be around for the long term, but students shouldn't be expected to wear an emotional mask of false happiness.