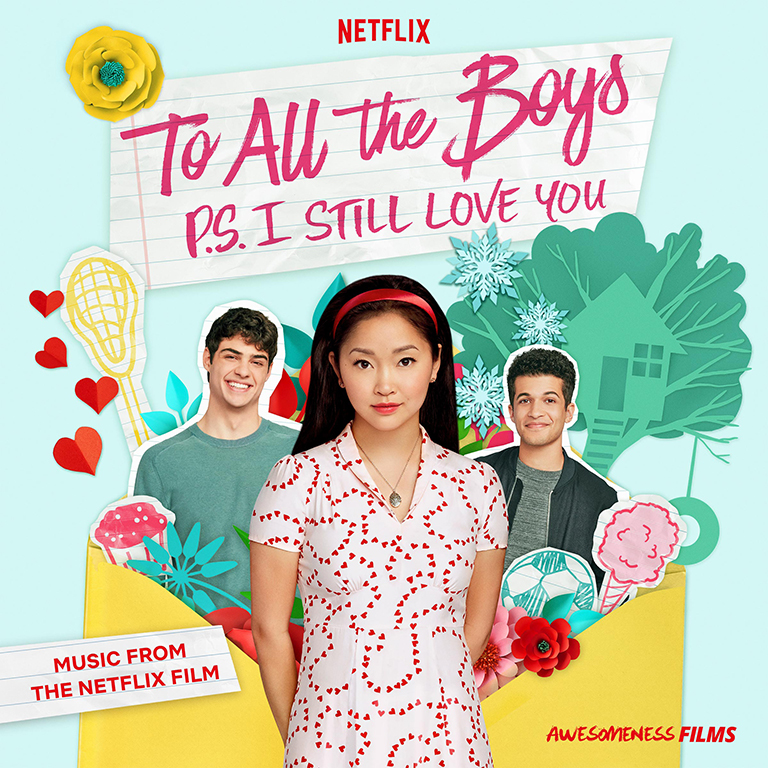 Netflix: P.S. I Still Love You   ♦♦♦♦◊
Love is in the air as Valentine's Day approaches. And what better way to prepare for it than to watch the Netflix original, P.S. I Still Love You, the sequel of To All the Boys I've Loved Before. 
  The characters remain consistent, and a few new characters are introduced. You can feel the connection between the characters as if it were really happening. The chemistry between each of the characters is evident during the entire movie.
  This film continues the love story of Lara Jean Covey (Lana Condor) and Peter Kavisnky (Noah Centineo), but their real relationship gets complicated fast when a past love interest, John Ambrose Mclaren (Jordan Fisher), enters the picture. Without this love affair, there wouldn't be a story. 
Mclaren's character is not played by the same actor as in To All The Boys… The character was originally played by Jordan Burtchett. There is an obvious difference between the two actors, but Fisher acted the part as if he had been it all along. 
  However, the movie does not begin as it did in the book. In fact, the plot of the movie does not really follow as it did in the book. There are some moments where the movie is similar to the book but not many. There are a few scenes that I actually liked even though they are different from or not even present in the book.  
  I liked the first movie better because the relationships were more awe-worthy than in the second, and the plot was more romantic. There are some really adorable moments in To All The Boys… Love You, but the relationship between Laura Jean and Peter was much cuter. The storyline was more dramatic; however, the second movie provides a more realistic approach to her situation. 
  This movie is a romantic, feel-good, teen movie because it shows the development of different teenage relationships. It will make you want to cry and laugh and smile. One question still remains: are you on Team Peter or Team John?