WHAT'S ON: Comedy space spoof offers compelling characters and plot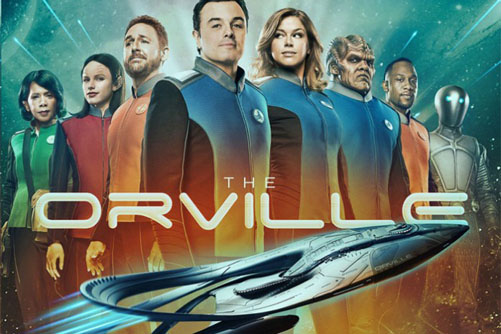 Hang on for a minute...we're trying to find some more stories you might like.
The Orville is an hour long comedy-drama and science fiction series that airs at 7 p.m. central on FOX. Due to football programming, the series moves around during the week. It is rated MA for its sometimes crude humor and use of profanity.
The show takes place 400 years in the future and follows the lives of the officers aboard the Orville starship. While exploring the solar system, the team comes across new galaxies and alien life forms.
Seth MacFarlane (Family Guy, A Million Ways to Die in the West) stars as Captain Ed Mercer, the protagonist of the series. After a contentious divorce, Mercer's wish is granted, and he is allowed to command his own ship. Unfortunately, unbeknownst to Mercer, the first officer assigned to the ship is his ex-wife, Kelly played by Adrianne Palicki (Agents of S.H.I.E.L.D).
As commander, Mercer gathers a group of not-so-ordinary officers. Members include his best friend, Gordon played by Scott Grimes (ER), Dr. Claire Finn played by Penny Johnson Jerald (Star Trek Deep Space Nine), an alien Bortus played by Peter Macon (High Moon, and the computer played by McFarlane's sister Rachel McFarlane.
Jerald was coincidentally among the actors of the Star Trek Deep Space Nine series, which The Orville spoofs. The creators of Star Trek are currently attempting to sue The Orville for being a "shameless" rip-off. FOX said it is not worried about the lawsuit and will continue to air The Orville.
Despite its absurdity and awkward scenery, The Orville manages to live up to its potential with compelling characters and an amusing plot. I'd give it a three-out-of-five-star rating.
If you missed the first few episodes, catch them on FOX.com or on the FOX NOW app.